Feiyide Electroplating Machine Electroplating Filter for Gold Plating
Product Description
1.Application
a) Its purpose is to filter the chemical to remove the impurities, so that the coating would be smooth. The chemical will be mixed as well to ensure the temperature and density are evenly distributed,resulting in a homogenous plating coat
b)There is ball valve deployed over the outlet of the pump which is used for cycling and filtering, for convenience of maintenance, replace and flow control.
c)The filter is also equipped with gas release hole and valve to enhance the filtering effect
d)The filter is associated with the chemical measuring pot and valve for easier feeding of chemicals.
e)The inlet of the filtering pump is inserted by the PVC filtering plate to prevent from sucking dirt and getting stuck.
2.Characteristic:
a) Main part of the filter is made of materials of plastic and steel,and anti-heater and anti-acid and alkali;
b)The solution won't leak;
c)Applied to the environment where the temperature is below 70°;
d)Safety switch,when the motor overloads or operates in one-way,the safety switch will power off immediately;
e)Humanized components design,and you can change the parts in it according to different material of the filter;
f)Shield on motor,protecting the motor from acid;
g) High-precision filtration,wide filterable area,high productivity,easy operation and simply cleaning.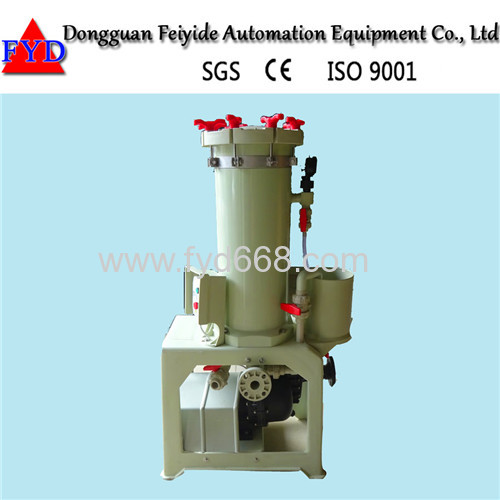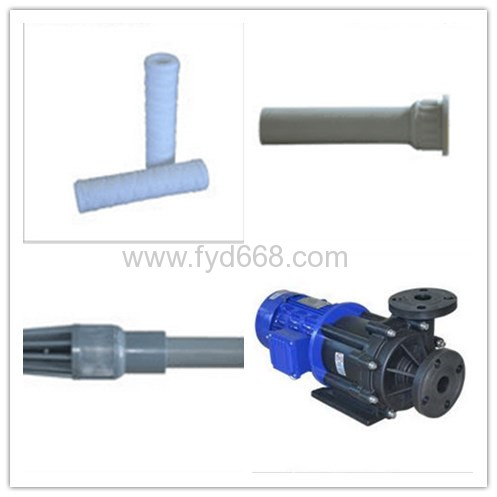 Company Information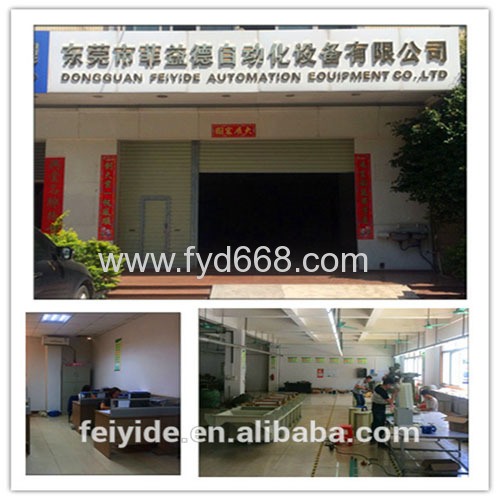 Dongguan Feiyide Machinery Equipment Factory is a professional manufacturing enterprise which
collects together R&D, production and sale. we've been in this field for decades, Our company aims to
further research and development of plating equipment and provide customers with the most excellent
and suitable service. With the core of "Pursuing excellence, customer first", we constantly improve the
metal plating technology aimingto be the best suppliers of electroplating industry and providing
electroplating industry with the best plating technology.
Based on high quality imported material and the most advanced electroplating production technology.
We have gradually formed a standardized production process, developed a series of electroplating
equipments and other related auxiliary equipment. And now, we are specialized in making plating
machines such as plating line, plating tank, plating barrel and water/gas treatment plant. Auxiliary
equipment includes high frequency switching power supply, filter, heater, temperature controller,
titanium basket,oven,industrial water purification machine, chiller, etc.
Buying Guides
We are highly appreciate if you can provide the details information.
1. The productivity: xx per hour, xx hours per day.
2. The size for your product: length:xx, width:xx, height:xx, diameter:xx.
3. Your plating process:
4. The size of tank you need: length:xx, width:xx, height:xx.
5. The size of barrel you need: length:xx, aperture:xx.
6. Equipment Model: (Automatic, semi-auto or manual):
7. The power of your country: voltage:xx, current:xx, single phase/diphase/triphase
Our Services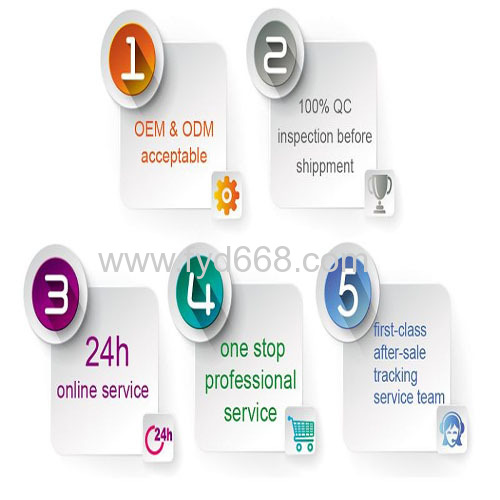 Why choose us?
1. Advanced technology
We have a good cooperation with first class chemical liquid supplier, so we can provide environment-al, economic design and suitable process design for production.
2. Optimized electroplating products' design
We have optimized design system for plating tank, plating barrel and plating line,
framework and control system. Over 15 years design and construction experience.
3. Using high-quality material and equipments
4. Provide process training
We offer training course of technical certification for customers and the directors are with
over 10 yea-rs' experience.
5. Service assurance
We provide7*24 hours multilingual services(Chinese, English, French, Russian, Arabic, Japannese).Global Location Large storage warehouse DMS equipments: online failure analysis and maintenance system.
Related Products
Main products:
electroplating barrel
electroplating tank
electroplating production line
Preplating treatment equipments:
Polishing machine, oil removing machine, ultrasonic machine
Postplating treatment equipments:
Waste water/gas treatment plant, oven, dehydrator, dryer
Other peripheral equipments:
High-frequency switching power supply, rectifier filter pump, heater, temperature controller, titanium basket, industrial water purification machine, industrial chiller, etc.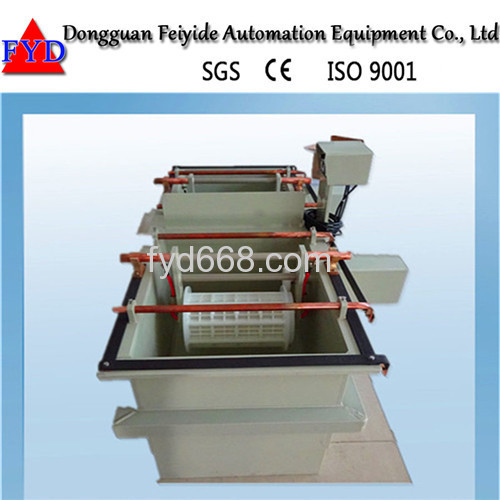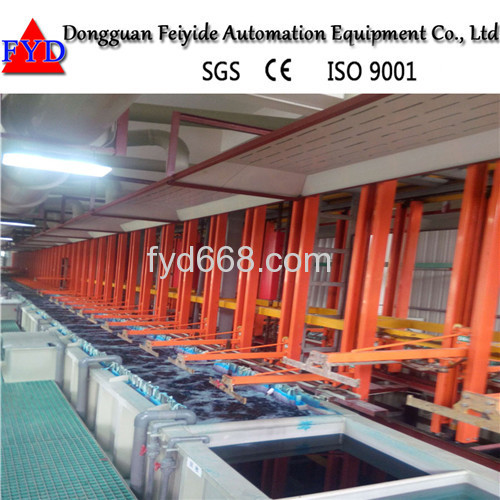 FAQ
1.Q: We need plating machine for ×××, could you send me a quotation?
A: Because plating machine is always customized for different products, we'd like to send
you quotation and make the design for you based on knowing detailed information from you first.
2.Q: What is the necessary information you need for design?
A: The plating prosess you have had, The capacity of your per products, The material,
weight,size, and surface area of your per product, The thickness of plating layer, Your working hours per day, Type of salt spray test and time, Workshop dimension and so on.
3.Q: What's the lead time for one project?
A: It usually would take about 15-30 days for production and the time is based on
specific projects.
4.Q: How can I carry out my work if I plan to set up a new plating line?
A:It would be better if we could communicate with your chemical liquid supplier on the
process details first. Besides, professional engineer is anso important for your project.
Contact Us